The keto diet is a popular diet that has taken the world by storm. It promises weight loss, improved mental clarity and energy, and better overall health. But how does it work? In this blog post, we'll delve into the science behind the keto diet and explore how it works. We'll discuss the key elements of the diet, the role of carbohydrates, and the differences between ketosis and ketoacidosis. By the end of this article, you'll understand how the keto diet works and the science that supports it. The keto diet has become increasingly popular in recent years due to its effectiveness in helping people lose weight. But how exactly does the keto diet work? To understand the science behind this high-fat, low-carbohydrate diet, it's important to understand how the body processes different types of food and how certain metabolic pathways are activated. In this blog post, we'll discuss the science behind the keto diet and how it works.
What is the Keto Diet?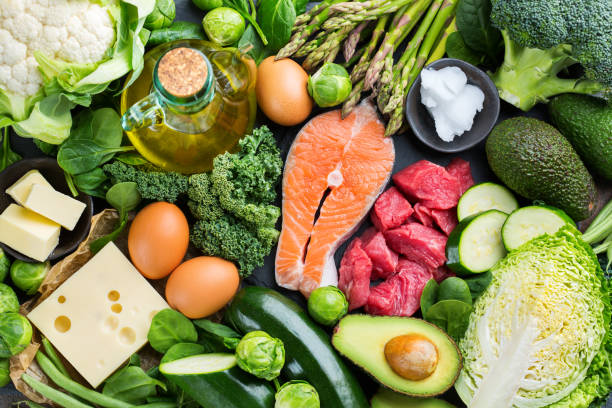 The Keto Diet is a high-fat, low-carbohydrate diet that focuses on using ketones produced by the body to fuel metabolism. It is based on the idea of shifting the body's primary source of energy from carbohydrates to fat. By reducing carbohydrate intake, the body will enter into a metabolic state known as ketosis. This is when the body begins to break down fat for energy instead of relying solely on carbohydrates. This process leads to an increase in ketone production and fat loss. While some people may think the Keto Diet is a new fad diet, it has actually been around for centuries and is backed by scientific research.
How Does the Keto Diet Work?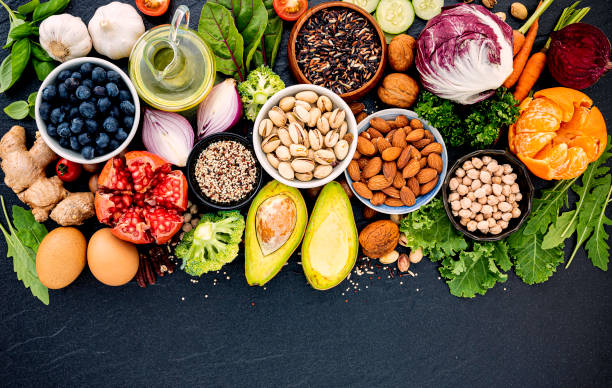 The keto diet is a low-carbohydrate, high-fat diet that has been shown to help with weight loss, diabetes, and other medical conditions. In essence, the keto diet works by drastically reducing the amount of carbohydrates you consume, replacing them with healthy fats.
The keto diet works by changing how your body uses energy. Normally, your body turns carbohydrates into glucose, which is then used for energy. However, when you reduce your carb intake, your body is forced to look for an alternative energy source. As a result, your body starts breaking down fat stores and releasing molecules called ketones into the bloodstream. The ketones then become the primary fuel source for your body instead of glucose.
It's important to note that while the keto diet does involve limiting carbs, it also involves eating plenty of healthy fats. Healthy fats like avocado, olive oil, nuts, and seeds are encouraged as part of a balanced keto diet. Eating these fats helps keep you full and provides your body with essential vitamins and minerals.
Eating a healthy balance of carbs, proteins, and fats will also help ensure you get all of the nutrients your body needs to stay healthy. As you continue on the keto diet, your body will become more efficient at using fat for energy and you will start to see health benefits such as improved blood sugar levels and weight loss.
What are the Benefits of the Keto Diet?
The keto diet is a popular and effective way to lose weight and improve health. In addition to weight loss, the keto diet offers numerous other benefits.
One of the primary benefits of the keto diet is improved blood sugar control. This can help reduce your risk of developing type 2 diabetes. Studies have also shown that the keto diet can help lower cholesterol levels and reduce triglyceride levels. Additionally, the keto diet may be beneficial for those with heart disease and metabolic syndrome.
The keto diet may also help increase energy levels and improve physical performance. As the body adapts to using fat as its main fuel source, it becomes more efficient at burning fat for energy. This can lead to increased endurance and strength.
The keto diet may also benefit mental health. Research has found that the keto diet can improve cognitive function and reduce symptoms of depression and anxiety. Additionally, it has been found to help improve sleep quality.
Finally, the keto diet may have anti-aging effects. Studies suggest that following a ketogenic diet can reduce markers of aging and improve longevity.
Overall, the keto diet offers many potential health benefits, including weight loss, improved blood sugar control, reduced cholesterol and triglycerides, increased energy levels, improved physical performance, better mental health, and potential anti-aging effects. For these reasons, the keto diet may be an effective way to improve overall health and wellbeing.
Are There Any Risks Associated with the Keto Diet?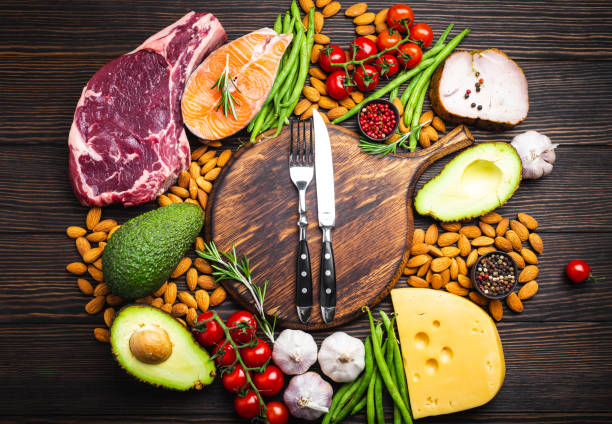 The keto diet is a popular and effective way to lose weight, but there are some potential risks associated with it. The most common side effects include fatigue, headaches, constipation, and bad breath. Some people may also experience nausea, dizziness, and mental fog.
These symptoms usually subside within a few weeks as the body adjusts to the diet. However, if they persist, it's important to consult your doctor.
In some cases, people may experience a condition known as "keto flu" which is characterized by flu-like symptoms such as fatigue, brain fog, and nausea. Keto flu typically occurs during the first week of the diet and can be managed by drinking plenty of fluids and increasing sodium intake.
Long-term use of the keto diet could also lead to nutritional deficiencies. This is because the diet requires cutting out many healthy food groups such as grains, fruits, and legumes. To ensure that you are getting all the essential nutrients your body needs, it's important to incorporate nutrient-rich foods into your meals, like leafy greens and low-carb vegetables.
In addition, some studies have shown that very low-carb diets can increase cholesterol levels in the body. If you have any existing health conditions or take medications for cholesterol, it's important to discuss the keto diet with your doctor before beginning.
Overall, the keto diet is safe for most people when followed correctly. It is important to remember to stay hydrated and get adequate rest while on the diet to minimize any adverse effects.