Intermittent fasting has become increasingly popular among people who are trying to lose weight and make healthy lifestyle changes. This form of dieting involves alternating between periods of fasting and eating. Intermittent fasting is not only effective for weight loss, but it also provides numerous health benefits. In this blog post, we will explore the top 10 health benefits of intermittent fasting for weight loss. We will discuss the positive impact intermittent fasting can have on overall health, mental well-being, and body composition.
1) Boosts Brain Function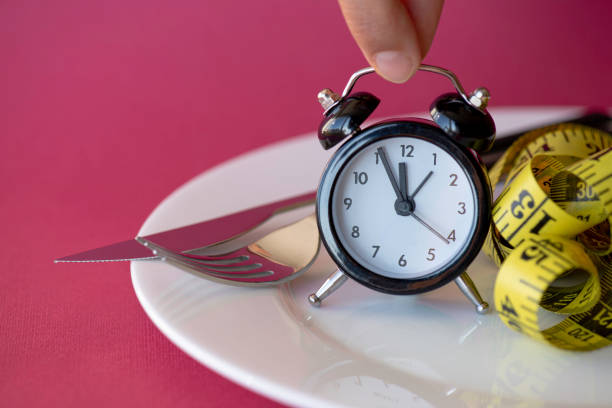 Intermittent fasting has been found to boost brain function, such as increasing alertness, concentration, and focus. This is likely due to a decrease in inflammation, improved blood sugar regulation, and the production of ketones, which can improve cognitive performance. Intermittent fasting also stimulates autophagy, the process of breaking down and recycling old cell parts. This can help protect your brain cells and improve overall brain health.
2) Decreases Inflammation
Intermittent fasting has been linked to reduced inflammation in the body. This can help reduce pain and discomfort associated with chronic inflammatory diseases such as arthritis, lupus, and irritable bowel syndrome. Studies also suggest that intermittent fasting can help protect against inflammatory-related disorders such as diabetes, cancer, and cardiovascular disease.
3) Aids in Digestion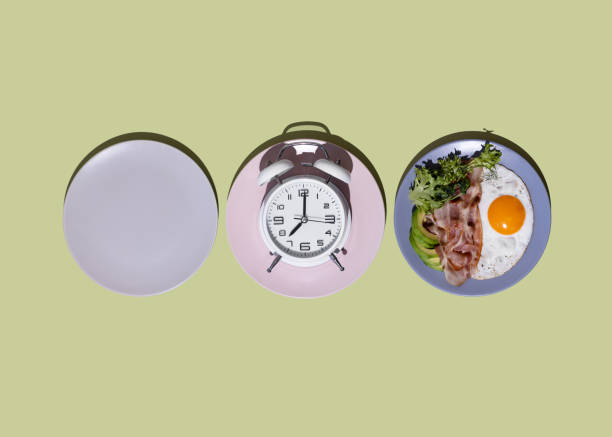 Intermittent fasting can help aid digestion by reducing the number of meals eaten each day. This can help the digestive system rest and recover, which can help improve digestion overall. It also helps reduce inflammation, which can help ease symptoms of IBS and other digestive issues. Additionally, fasting can reduce blood sugar levels and improve insulin sensitivity. This can help the body regulate blood sugar levels more effectively, which can have a positive effect on weight loss.
4) Reduces Bloating
Intermittent fasting helps reduce bloating by increasing the production of digestive enzymes and gastric juices, which help break down food more efficiently. This can make it easier for your body to digest and absorb nutrients more quickly, reducing gas and bloating. Additionally, intermittent fasting can help improve your overall gut health by balancing the microbiome.
5) Suppresses Appetite
Intermittent fasting is a great way to suppress appetite and reduce calorie intake. By restricting eating windows, you can control when you feel hungry, helping to reduce cravings and snacking throughout the day. This can help with weight loss and improve overall health. Intermittent fasting can also increase levels of certain hormones in your body that help regulate hunger, such as ghrelin and leptin.
6) Increases Metabolism
Intermittent fasting has been found to increase metabolism. By restricting your eating window, you can stimulate your body's natural metabolic processes, helping you to burn more calories and fat. This also helps keep hunger at bay and increases energy levels throughout the day. In addition, intermittent fasting can help reduce bloating, improve digestion, and even reduce the risk of chronic disease.
7) Burns Fat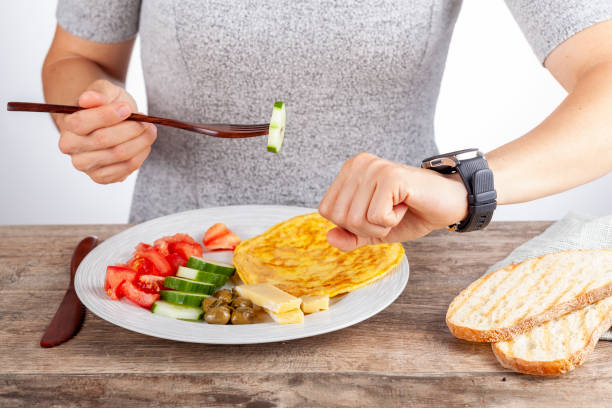 Intermittent fasting can be an effective tool for weight loss, as it helps to burn fat and increase metabolism. During a fast, the body is forced to break down fat stores for energy, leading to more fat being burned. Research has also shown that intermittent fasting increases levels of human growth hormone, which can aid in fat burning. Plus, since you're consuming fewer calories overall, you may see a decrease in your weight.
8) Lowers Insulin Levels
Intermittent fasting can help lower insulin levels in the body. This is important for weight loss and preventing metabolic issues like diabetes. Studies have shown that intermittent fasting leads to a decrease in fasting insulin levels and improved insulin sensitivity. It also helps to reduce the risk of metabolic syndrome and other chronic illnesses.
9) Regulates Blood Sugar Levels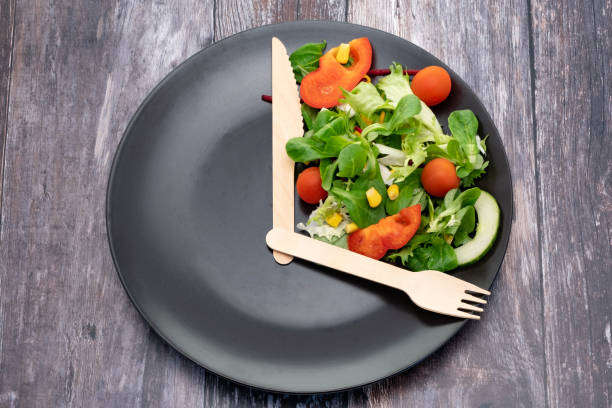 Intermittent fasting has been shown to help regulate blood sugar levels. This can be beneficial for people with diabetes, as it helps to keep blood sugar levels stable and reduce the risk of spikes or drops. It also helps to prevent the development of type 2 diabetes, as well as reducing the risk of heart disease. This is thanks to the lower calorie intake that intermittent fasting provides, which leads to a reduction in insulin levels.
10) Improves Cholesterol Levels
Intermittent fasting has been shown to reduce bad cholesterol and increase good cholesterol, making it a great tool for maintaining heart health. Research suggests that it can reduce levels of low-density lipoprotein (LDL) cholesterol while raising levels of high-density lipoprotein (HDL) cholesterol. This helps protect against the risk of cardiovascular disease.