For busy professionals, incorporating healthy habits into their daily lives can be difficult. One of the most popular trends that has been sweeping the nation is intermittent fasting. Intermittent fasting has been linked to numerous health benefits, such as improved digestion and weight loss. In this blog post, we will discuss how busy professionals can incorporate intermittent fasting into their busy lifestyles. We will discuss the various types of intermittent fasting, the health benefits of fasting, and tips for making fasting part of your daily routine. So if you're looking for a way to stay healthy and improve your overall wellbeing, this blog post is for you!
What is intermittent fasting?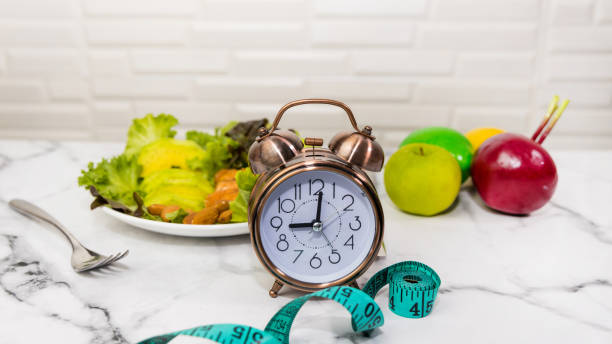 Intermittent fasting is an eating pattern that cycles between periods of eating and fasting. It does not specify which foods you should eat but rather when you should eat them. During the fasting periods, you consume no calories. Common intermittent fasting methods include the 16/8 method, where you fast for 16 hours and eat during an 8-hour window; or the 5:2 diet, which involves eating normally for five days and reducing calorie intake for two days. Intermittent fasting has become increasingly popular in recent years as a way to lose weight, boost energy levels, improve overall health and help manage type 2 diabetes.
Why should busy professionals try intermittent fasting?
Busy professionals should consider intermittent fasting as it has numerous health benefits, can be done while on the go, and doesn't require a lot of time. Intermittent fasting can help boost metabolism, improve focus and concentration, reduce stress levels, and aid in weight loss. It's also an effective way to regulate eating habits and promote overall health.
How to intermittent fast while following a busy professional schedule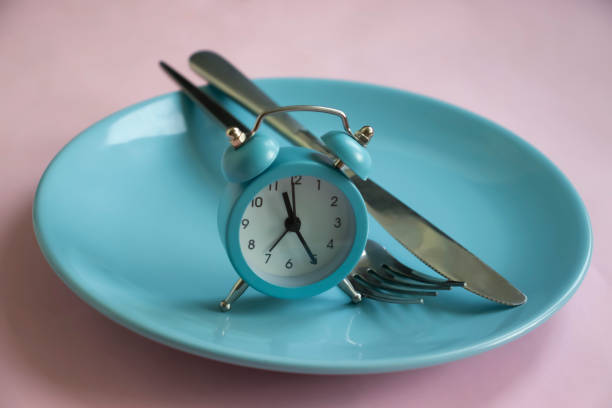 Intermittent fasting can be a great way to stay healthy while maintaining a busy professional schedule. Here are some tips to make it easier to incorporate intermittent fasting into your life:
Get organized: Set up a plan and schedule that works for you. Make sure that you are aware of when you need to fast and when you can eat, so that you can plan meals accordingly.
Start small: Begin with shorter fasting periods and gradually increase the length of your fasts as your body adjusts to the new routine.
Have a snack before bed: Eating a small, nutritious snack before bed can help keep your hunger at bay during the night, making it easier to fast in the morning.
Drink plenty of water: Staying hydrated is essential for any diet and even more important when fasting. Drinking plenty of water helps to curb hunger and can help make fasting easier.
Be flexible: If you're on a tight schedule, don't be afraid to break your fast earlier or later than planned. This flexibility can help ensure that your fast is successful.
Intermittent fasting can be a great way to stay healthy and maintain a balanced diet while leading a busy professional life. With some careful planning and flexibility, intermittent fasting can be an effective tool in helping you reach your health goals.
Foods to eat while intermittent fasting
Lean proteins, healthy fats, and vegetables are all great choices for intermittent fasting. During your eating window, focus on nutrient-dense foods that will keep you satiated and energized. Healthy proteins such as fish, eggs, chicken, and legumes are good options. Healthy fats like avocado, olive oil, nuts, and seeds are also beneficial. Lastly, make sure to include lots of colorful vegetables in your meals for an added boost of vitamins and minerals.
Benefits of intermittent fasting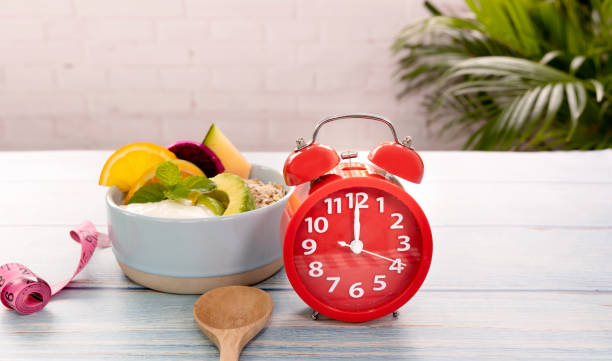 Intermittent fasting is quickly becoming one of the most popular methods for improving overall health and wellbeing. Research suggests that this type of dieting may have numerous benefits, including increased weight loss, improved metabolic health, and enhanced mental clarity.
Weight Loss: Intermittent fasting can help you lose weight by creating a calorie deficit and forcing your body to use stored fat for energy. It also helps you stay in control of your cravings and encourages healthy eating habits.
Metabolic Health: Fasting can help improve metabolic health by regulating blood sugar levels and helping your body become more efficient at burning fat for energy. This can also reduce your risk of developing diseases such as diabetes or heart disease.
Mental Clarity: Many people report feeling clearer and more focused after fasting. This could be due to the increased production of neurotransmitters and hormones associated with improved cognitive function.
Improved Digestion: Fasting can help improve digestion by allowing your body to rest and reset. This can result in better nutrient absorption, improved gut health, and increased energy levels.
Immune System Boost: Intermittent fasting can help boost your immune system by allowing your body to focus on healing and repair rather than digestion. This can help reduce inflammation, protect against infection, and keep you healthy.
Overall, intermittent fasting can be an effective way to improve your physical and mental health. It's important to remember, however, that it should always be done in moderation and with the supervision of a healthcare professional.