If you're looking for a way to lose weight and want to try something new, you may have heard about the concept of fasting for weight loss. But is it really effective, and if so, what's the best way to do it safely? In this blog post, we'll explore everything you need to know about fasting for weight loss, from what it is and how it works to the potential risks and benefits. We'll also provide some tips on how to make sure you're fasting safely and successfully so that you can maximize your weight loss results.
What is fasting?
Fasting is a dietary practice that involves abstaining from eating food for a certain period of time. It is an ancient practice, dating back thousands of years, and is still used today as a way to maintain physical and mental health. Fasting has become increasingly popular in recent years as a method of weight loss. The goal of fasting is to reduce calorie intake while increasing the body's metabolic rate, leading to weight loss.
Fasting is not the same as starving yourself, as it should be done under the supervision of a doctor or dietician. During a fast, you may abstain from food completely or simply limit your food intake for a specific period of time. For example, you may choose to eat only one meal per day or restrict calories during certain days of the week. Fasting can also involve avoiding specific food groups or limiting your consumption of certain types of foods.
Types of fasting
Intermittent Fasting: Intermittent fasting is a method of eating where you cycle between periods of eating and fasting. This type of fasting typically involves eating within a certain time window, such as 8-12 hours, and fasting for the remaining hours of the day.
Alternate Day Fasting: Alternate day fasting requires alternating between days of eating and fasting. For example, you would eat on one day and fast the following day, then eat again the next day and fast the day after that.
Whole Day Fasting: Whole day fasting involves going 24 hours without eating. For example, you would start fasting at dinner one day and then not eat until dinner the following day.
Modified Fasting: Modified fasting involves reducing calorie intake to 20-40% of normal levels. This type of fasting can range from one meal a day to several days of restricted eating per week.
The benefits of fasting
Fasting has been found to help reduce inflammation and body fat, improve metabolism and cognitive function, and reduce the risk of certain diseases. It can also help you develop healthier habits and better stress management. Fasting can be used as a tool for weight loss, increased energy levels, improved mental clarity, and even better health overall.
The risks of fasting
Fasting can be an effective way to lose weight, but it's important to understand the risks associated with this dieting technique. Fasting carries certain health risks that should be considered before deciding to fast for any length of time.
The most common risks of fasting include nutrient deficiency, dehydration, electrolyte imbalance, low blood sugar levels, and fatigue. Long-term fasting can also lead to poor digestive health and an increased risk for developing eating disorders such as anorexia.
Nutrient Deficiency: Fasting for extended periods of time can cause your body to become deficient in essential vitamins and minerals. A lack of essential nutrients can cause fatigue, nausea, headaches, and general weakness. Additionally, deficiencies in vitamins such as thiamine and folate can cause serious health problems.
Dehydration: When fasting for long periods of time, it's important to stay hydrated. Dehydration can lead to dizziness, weakness, dry mouth, and dark-colored urine.
Electrolyte Imbalance: Fasting can cause a disruption in the balance of electrolytes in your body, which can lead to muscle cramps, irregular heartbeat, and confusion.
Low Blood Sugar Levels: Without food, your blood sugar levels can drop drastically. Low blood sugar levels can cause confusion, shakiness, fainting, and even coma in some cases.
Fatigue: Prolonged fasting can leave you feeling tired and lethargic due to a lack of energy.
Poor Digestive Health: Long-term fasting can weaken your digestive system and lead to problems like constipation, bloating, and acid reflux.
Eating Disorders: There is a risk that fasting can trigger or exacerbate eating disorders such as anorexia. If you have a history of disordered eating or have had difficulty controlling your diet in the past, it's important to talk to your doctor before trying any type of fasting regimen.
It's important to keep in mind that fasting is not a safe approach to weight loss for everyone. Before attempting any type of fasting regimen, it's best to consult your doctor to make sure that fasting is right for you.
How to fast safely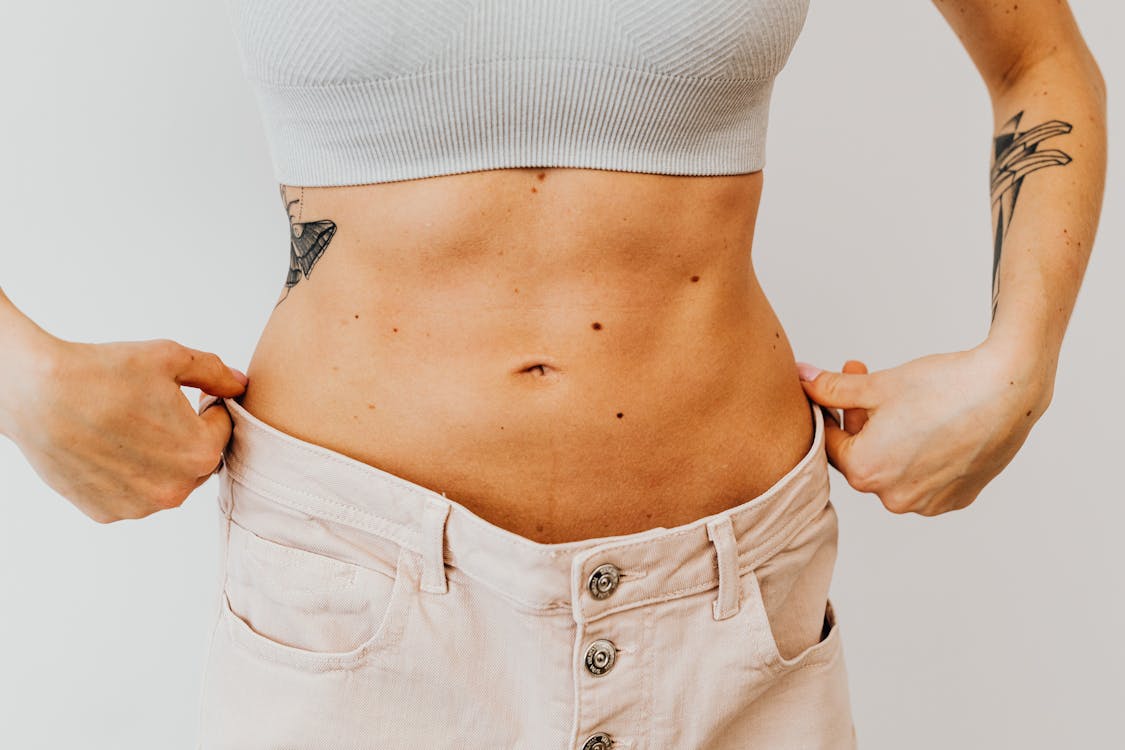 Fasting is a powerful tool, but it must be done safely. Here are some tips to ensure a safe and successful fast:
• Drink plenty of water and electrolytes while fasting.
• Start with short fasts, gradually increasing the duration as you get used to it.
• Don't fast for more than 24 hours at a time.
• Don't overexert yourself while fasting.
• Break your fast with easily-digestible foods such as soups or salads.
• Speak to a doctor if you have any medical concerns before starting a fast.
Tips for success
Start slow and ease into it – try intermittent fasting first.
Keep yourself well hydrated.
Don't overdo it – don't fast longer than 24 hours at a time.
Eat nutrient-dense foods during your eating window.
Stay active and get plenty of sleep.
Be aware of potential pitfalls, like overeating or binging.
Don't forget to reward yourself after a successful fast.